Basketball
And-One – When you receive the "draft pick's" number and a kiss.
Basket – To get laid.  To have sex.  See also "homerun", "score", and "touchdown".
Goaltending – To score despite being cockblocked.  See also "The Trap".
Easy loans at BadCreditLoans.com
Pick and Roll – To hook up with the ugly person so your "teammate" can receive the good looking one.
Turnover – When you lose the person you are trying to pursue to somebody else.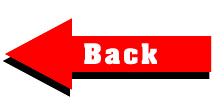 We can help when others cant Get started at BadCreditloans.com